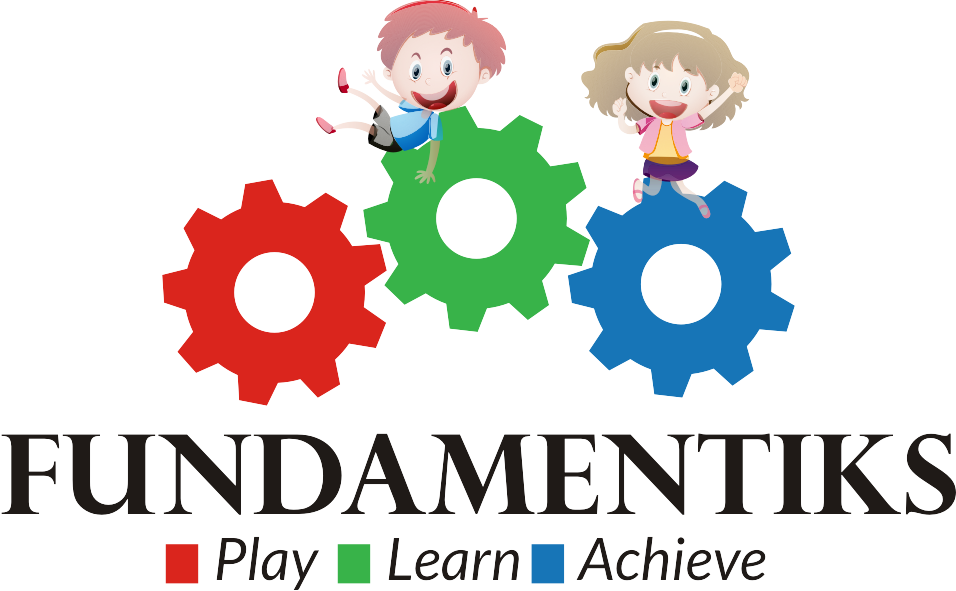 Do you want your child to develop basic math, reading, science, handwriting and fine motor skills in a fun and exciting way?
Learn More
Fundamentiks is an Integrated Early Childhood Educational Enrichment and Intervention program custom tailored to help your child play, learn, achieve, and SUCCEED.
Early Childhood Intervention & Enrichment
I recognize that all children have different learning styles, strengths and challenges. I will provide your child the tools they need to overcome challenges, develop their strengths and confidently reach their educational, social and emotional potential.
I work closely with parents who are concerned that their children are falling behind because of learning challenges or perhaps because of a lack of parental confidence with respect to home learning. I also work with parents who don't have immediate concerns, but simply aspire to guide their children toward a positive, upward scholastic trajectory.
Early Childhood Homeschooling
Homeschool instruction prepares your child for success in school as well as life. It includes 6 key areas of learning important to typical educational growth. These are fine motor, science, reading readiness, math, children's literature and handwriting. These areas can be customized to meet your childs specific needs.
"We could not be happier with the work Julie has done with our daughter and the education she has given her. She uses multiple learning techniques in exciting and creative ways to keep our child engaged and eager to learn. Each class is focused on areas of learning specifically tailored to our daughter's needs, always integrating various activities into one common theme or subject matter. This has helped advance her development tremendously, much more so than a typical classroom. We are constantly amazed by the amount of growth and knowledge our daughter shows every day as a result of these classes, and could not be more grateful to "Auntie Julie" for everything she has done for our child. She not only provides a solid foundation and great start to our little one's formative years, she does so in a way that really puts the "fun" in Fundamentiks. Thank you Julie!"
"Julie has been working with my son for several months. Her attention to details which specifically address my child's individual needs are unsurpassed. She formed a relationship with our child and really makes learning fun as opposed to boring work. My child is excited when Julie arrives at the door. A simple example of Julie's work ethic is working on controlling and strengthening breathing with my son by taking him outside to blow bubbles and having no issues with the mess that ended up on her. Witnessing this pure joy experienced by the both of them was something I haven't experienced with a therapist, trainer or r the past. I would highly recommend Julie to anyone seeking assistance with their child knowing we think there are no limitations on what she can do."
"Julie has been working with my son in in pre-k and now in kindergarten. By being introduced to simple academics prior to entering school my son is not nervous about his new school. He said, "I am ready." Julie made his first experience with math and reading activities so much fun. My 1st child's instructor used a lot of workbooks and I did not see as much excitement in learning with him. What shocked me the most was how nicely my son was writing his letters. Julie used music, games and lots of activities that she took the time to make. We are so thrilled with our son's progress that we decided to continue the private lessons during the school year."
"Julie has helped my son beyond what I would have imagined. She is very creative in teaching him with things that he is interested in. Julie is always energetic and you can see that she loves what she does. We are so lucky that we found her. My son gets excited on the days he's going to Julie's!"
"Julie has treated my granddaughter like family. Her warmth, kindness, love and understanding is beyond exceptional. She has gone above and beyond to help and guide us in the right direction. Julie has observed our little girl in school and in camp for hours. We are confident she will be a major part of our little ones progress. We can already see that she has made a strong impact in her life. We are looking forward to a great year ahead together. Thanks from our hearts."
My program is designed to help your child succeed!